Our Mission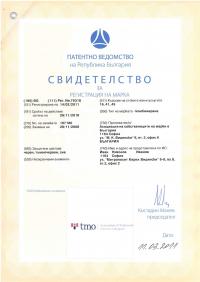 In the conditions of a fast developing market and severe competition, our mission is to protect the interest of owners of trademarks and users of geographical indications in Bulgaria in the best possible way. Some of the Association aims are to encourage, support and represent the common interests of its members and to protect and represent them in front of state and public institutions in Bulgaria and abroad.
learn more →
Become a Member
The membership in the Association is fully voluntary. Every candidate has to answer the requirements for admittance in the Association, mentioned in the present decrees, as well as to be approved by the Board of Managers as conscientious, with good reputation and having the necessary qualities for membership in the Association.
The members of the Association are regular, associated and honorary.
learn more →
Contact Us
address: Sofia 1164, 6-8 M.K. Vidinski Str., en.8, floor 2, office 6
Tel.: +359 2 816 20 65; +359 2 816 20 78
Fax: +359 2 816 20 66
E-mail: office@tmobg.org
305 trademarks 
are represented by 
the association
What is a mark?
Marks are signs that are capable of distinguishing the goods or services of one person from those of other persons and can be represented graphically. Such signs may be words, including the names of persons, or letters, numerals, drawings, figures, the shape of goods or of their packaging, a combination of colours, sound signals or any combination of such elements.
News